Commercial Work
COMMERCIAL STEEL FABRICATION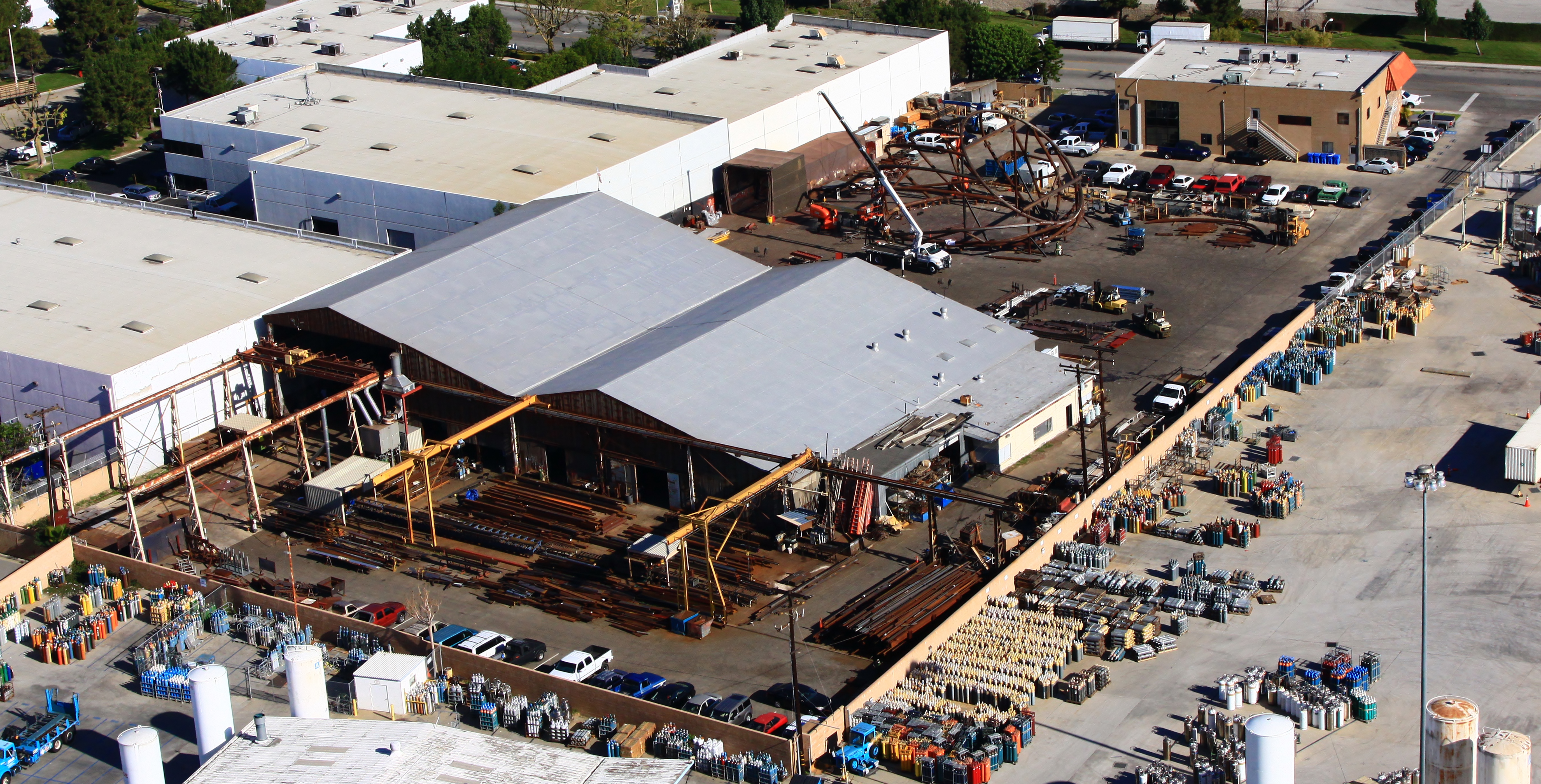 Plas-Tal's 3 acre fabrication facility allows us to build anything out of steel … large or small. Plas-Tal is a Union Ironworker (Local 509) shop that employs only the most skilled craftsmen. We have in-house capabilities that include but are not limited to shearing, punching, CNC cutting via plasma or gas, rolling and bending, submerged arc welding, and cambering. Our several mobile paint booths allow us to prime paint all fabricated iron on site. Plas-Tal specializes in unique and custom products built out of carbon or stainless steel.
Our commercial fabrication experience includes notable landmarks such as the Ronald Reagan Library, the Crystal Cathedral Bell Tower, and the Angel Stadium Baseball Hats. Our capabilities include but are not limited to structural steel, miscellaneous metals, pedestrian bridges, roller coaster support structures, freeway signs, and much, much more. Plas-Tal Manufacturing is an L.A. City licensed fabricator and has held certifications in the past from agencies such as the American Institute of Steel Construction and Caltrans. Stringent in-house standards and anexcellent Quality Assuarance program allow Plas-Tal to enjoy the reputation it has earned over time as a first class fabricator.
COMMERCIAL STEEL INSTALLATION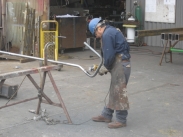 Plas-Tal Mfg. is a proud partner with Local 433 Ironworkers of Southern California. Our steel installation capabilities and experience enable us to erect anything from basic structural projects to complicated stair installations. Plas-Tal's vast network of subcontracted crane companies and equipment rental vendors also allow us to perform all commercial field work in a timely manner and on short notice.
In addition to our qualifications and resources Plas-Tal field personnel have an exemplary safety record and are experienced in working with the areas largest and most successful general contracting firms. We are fortunate to have a large number of committed field Ironworker Foremen that have been with the company for an extensive length of time and this enables to tackle any commercial steel install challenge, big or small.
The LACMA project is a great example of Plas-Tal Mfg's versatile capabilities in commercial steel construction. The scope of work on this project includes miscellaneous metals for the underground parking structure, structural steel at the Entry Hall and Ahmanson Building, and ornamental and miscellaneous iron that make up the Egress Structure and Spider Stair System. Plas-Tal has worked diligently in cooperation with the general contractor, structural engineers, architects, and owner's representatives to ensure that the project is one of the most notable and impressive constructed in the Southern California area and will be a landmark in the area for years to come.